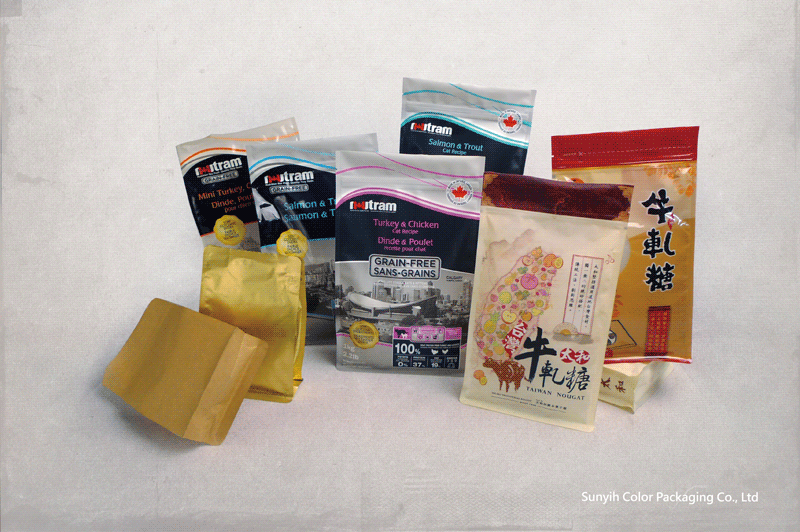 【Features】
Flat package design, more three-dimensional and smooth, conveniences to demo while standing.
Can change to normal hard container, save materials and easy to transport.
Can stand still doesn't take up space.
Can Print five sides, with its appearance it can be more catchy with the costumers.
More capacity than other standing packages, with the same materials flat bag can have more capacity up to thirty percent, drastically reduced the material's waste.
Popular in Europe, America even in Japan, even though on the concept of the environmental protection to save the resource the new packaging is well qualified.
【The terms of use】
Can be packed with all kinds of tea, beans, pet food, snack, powder and liquid type.
【Remarks】
Can add zipper.
Can punch easy to tear.
Can punch portable hand/Mexico cap/round hole.
Can punch round corners.
All made by Taiwan's factory.
Pentagon Standing bag (product picture)