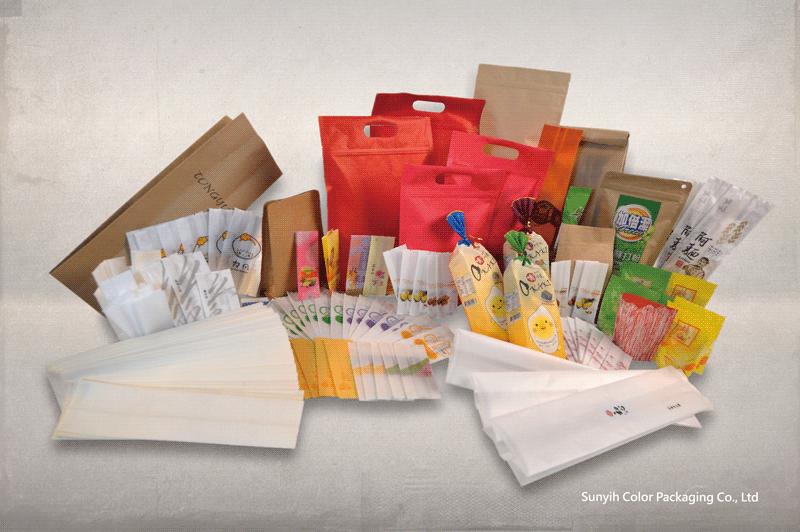 【Features】
Paper bag is full of spreading environmental protection.
You can choose from all kinds of texture, the texture feels very well.
Even though the printing isn't saturation, but comparing to the traditional plastic bags it is more unique.
Easy to catch costumer attention driving consumption.
【The terms of use】
Can be packed with all kinds of tea, beans, pet food, baked goods
(such as pineapple cakes), powder, liquids can be applicable.
【Remarks】
Can punch easy to tear.
Can punch portable hand/Mexico cap/Round hole.
Can punch round edges.
Can add zippers.
All types of package, roll can add craft paper, cotton paper materials.
All made by Taiwan's factory.
Craft paper bag / cotton paper bag ( Product picture)